"I have a playlist that I periodically update called "Beautiful" and all these songs are on there, the songs capture a specific mood of both emotional heaviness and peace and calm like forces of nature."
The first approach to Giant Claw and the imagery of the man behind the moniker, Keith Rankin, goes through the abstract trascendental world of the artworks of his label's archive. Each Orange Milk's publication explores the freaky possibilities of the ambient-electronica most bizarre angles, and Rankin's art practices, both in sound and in images, form a leviathan that collects and inglobates inputs from the world of pop culture. We could describe the post-internet angelic soundscapes of Rankin's universe as elevator music if the elevator was built by a mystical alien society. A trip into the hypercosmos of electric dreams where android sheeps jump happily into a dali-esque melted countryside. Pure bliss.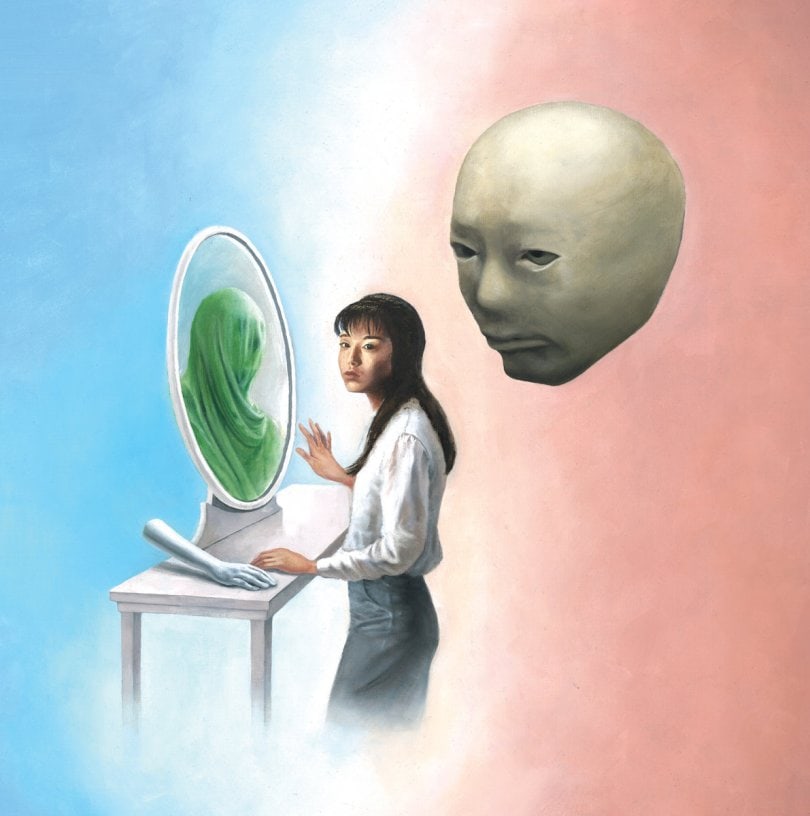 Tracklist
Susumu Hirasawa – Gatts
Masumi Hara – To live in the Sea
Nuno Canavarro – Blu Terra
Masami Tsuchiya – Nightgulls
Uman – Human Warmth In A Cold City
Taeko Ohnuki – Sargasso Sea
Virginia Astley – Some Small Hope
Yoko Kanno – Pulse
Geinoh Yamashirogumi Orchestra – Reincarnation
Magdalena Hoffman – Respighi: P. 44: No. 3, Notturno. Lento
Pharoah Sanders – Kazuko (Peace Child)
Keith Rankin is an American electronic musician who records under the alias Giant Claw, a project in which the producer explores vaporwave and psychedelic music. AllMusic biographer Paul Simpson describes Rankin's music as Giant Claw as ranging "from dense sound collages and synth freak-outs to mutated prog rock and psychedelia to footwork and vaporwave". In 2010, the year Giant Claw debuted, Rankin launched the label Orange Milk with his friend Seth Graham, aiming to release records by underground American musicians. The artwork for all of the label's releases have been designed by Rankin himself.