"I try to draw attention to what I love, it also works to establish an emotional connection with the audience through a carefully constructed narrative on music lovers. I collected tracks from the homies around the world then I put them into the mix to recreate an experience. Listen to the small details within the tracks, the types of percussion used, the different languages, vocals, effects and you might find yourself exploring other genres or even revisiting older tracks with a similar vibe. This practice is universal, it makes us empathize with certain points of views and thus change the way we perceive the world around us."
Flourishing from the underground soil of the Chinese club scene, a new generation of musicians is writing the history of the future. Subez Yeti is a DJ and promoter based in Hong Kong, a city that represents the importance of gatherings for the circulation of cultural connections all around the world. We asked her to make this mix for us while the city was still in full lockdown, as a celebration of a freedom from genre barriers as well as any other kind of barrier.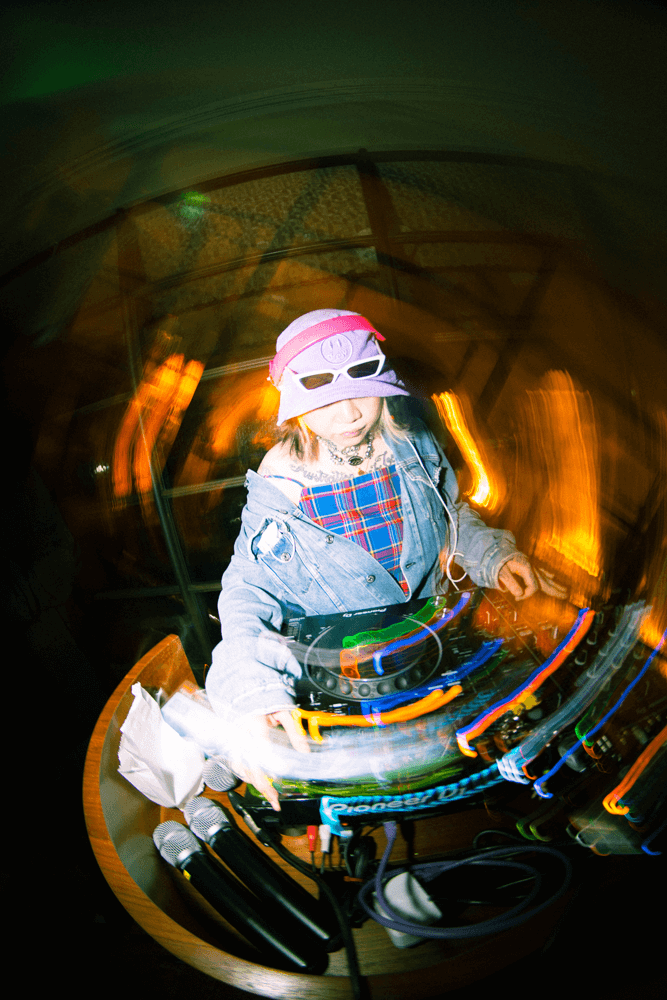 Tracklist
SIMPLE LIFE – KRETEKBOYZ
Meet You There (Original mix) – Monty Feat.Chimpo
Ameno Amapiano Remix (You Wanna Bamba)- Goya Menor & Nektunez
Let Me Take You (Extended Mix) -CID , Westend
Life Of Sin feat. Ranger Trucco -Westend
Switz Master -Dj Lag
As'Jableni -Rudeboyz feat. TD Snax
Bronze Age -Anunaku
Fuego (Extended Mix)- Ossie
All Three Eyes (Murder He Wrote Remix)- Vida Sunshyne
Unguard -Tony Quattro
Woah -Moonshine, Ahadadream
Bruxos -Pongo
Light Your Eyes -Lucent
Gai Gai (The Magus Project Remix) -N​.​Y​.​P​.​D. 南洋派對
Peace- Roska
MY DJ -Chuwe & WhySoSerious
Renegade (Extended Mix) – Farsight
Squamata- Garneau Lacertilia
Love Me -Trim
Can't You Feel It (Soundbwoy Killah Remix) -Chrissy
Killah -VERSANO
Rebel Souljah (Sam Binga Remix) [feat. Coco] -Fox
If U Ever (Extended Mix) -Overmono
886(remix)- Ryanleeisgod
The Shake Up- dameeeela feat. Tjaka
Tototo (Wasted Fates Remix) -MC Bin Laden
DSO -Neida
没咯 -福祿壽 FulushouFloruitShow
Healing Sessions- Ozwald Get Right Inside (Compiled & Mixed by Kastle)
Voicebox -CAYAM, Maya Jane Coles
Time (feat. JGrrey) (Sammy Virji Remix) -Conducta feat. JGrrey
On Tonight (feat. Big Skeez) [Re-Strict]- FOURA
Tongos'a (DJ Marfox Remix) -KOKOKO!
303 (Ninajirachi Remix) -Anna Lunoe
Shards -GRRL
Startrack -Nikki Nair
Vroom Vrau (Crookers Remix) -MACE & Ckrono
ESP -Denham Audio
Times New Roman (Palmistry Remix) [Houndstooth] -Scintii
MM – Terrible Muscle
It's All About The Bangin (DJ Floor Filler Mix) -Alien FM
90s Crew-Beat & DJ Wisk, 2fwb
1994-20 (Sarah Farina Remix) -Fundamental Knowledge
By Your Side (Dirty K Remix) 亭前垂柳珍重待春風 -LJC
Gettoblaster – Certified Freak (Big Dope P & Feadz Remix) [masterb]- Big Dope P
Lemon- Moktar
Selecta -Bianca Oblivion
Don't Feel A Way -Yizzy
Don't Trip – Flosstradamus feat. Run The Jewels, Sizzy Rocket
Slim Line -Glaskin
Chance Right Now (Big Dope P Remix) [MASTER] -Mighty Mark & Ernest Third
Boy U Nasty -Jensen Interceptor, DJ Fuckoff
Perreando y Llorando – Meth Math
SUBEZ YETI is Hong Kong based DJ/selector and the Founder of the Mean Gurls Club Music Collective and THÜR – a party focused on pushing bass loving, dance heavy DJs regardless of gender roles.