Directly from her wunderkammer, the lovely DJ Marcelle takes us into a 2-hour journey into the depths and highs of her record collection, playing simultaneously on 3 decks, as her signature unpredictable sets always merge hyper-contemporary sounds with her all-time obsessions.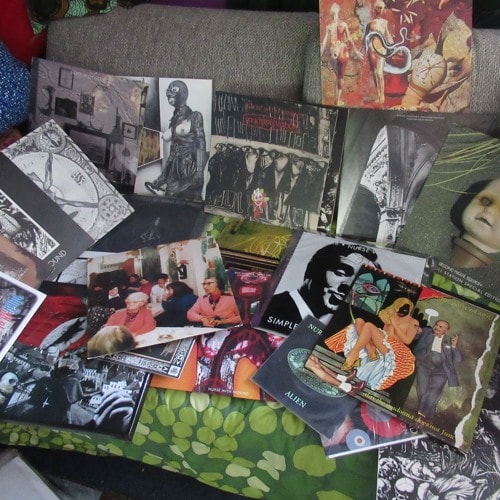 Tracklist
Signature tune: PIL – Careering (Peel Session) (DJ Marcelle Edit)
Powell – Smut
NatCase – Paraside
Muslimgauze – Rhodesia (edited by Marcelle)
Model Home – No Barcode & Boundless
DJ Marcelle/Another Nice Mess – Technicians Leaving The Club
The Jak – Black Accordion
Israel Vines – Everything Nowhere
Qoso – Exfolio
YPY – Cool Do!
Jana Irmert – The Soft Bit
Muslimgauze – Satyajit Eye
Rendeece – Moria Burning Part 4
Cabaret Voltaire – Seconds Too Late
Dalibor Cruz – Seen As Scum
Maleem Mahmoud Gania – La Ilha Illa Allah
Dalibor Cruz – Gool
Cabaret Voltaire – Vasto
Nkisi – What Comes Next
Jan Jelinek – Karlheinz Stockhausen, Which Difficulties Are Involved In Conserving Electronic Music On Magnetic Tape?
Robin Stewart ft. Daniela Dyson – Marsupial
New Age Steppers – Avante Gardening
Hey-O-Hansen – Fly Home
Jay Mitta – Mpya_Singeri
DJ Marcelle/Another Nice Mess – Soups On Tour
Although DJ Marcelle has been collecting music longer than most of us have been alive, she still feels like The Netherlands' sweetheart. She's an artist with a mischievous, rule-bending and almost ironic approach to her DJing, producing and radio hosting – cut with her trademark wit yet supported by an unquestionable amount of skill and originality.
Well known for her three-turntable setup, DJ Marcelle makes compositions out of songs and symphonies out of mixes – colliding disparate genres, appropriated vocal snippets and warped soundscapes into a giant Frankenstein-like melting pot. Her performances are inventive, euphoric and above all powerful.