"A lightning bolt distorts everything: the ultimate enveloping phenomenon. It works on a molecular level to alter the atmosphere and has macro effects on the life of the planet. What it is to be both an agent of disaster and a natural plant fertilizer. And after the storm, air feels cleansed; the lightning bolt has its own perfume." C.V.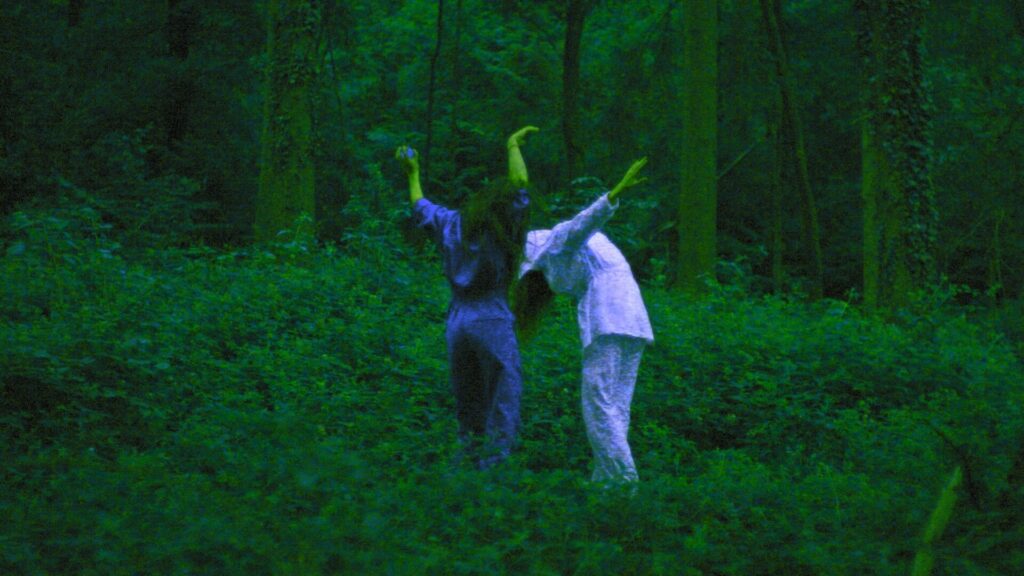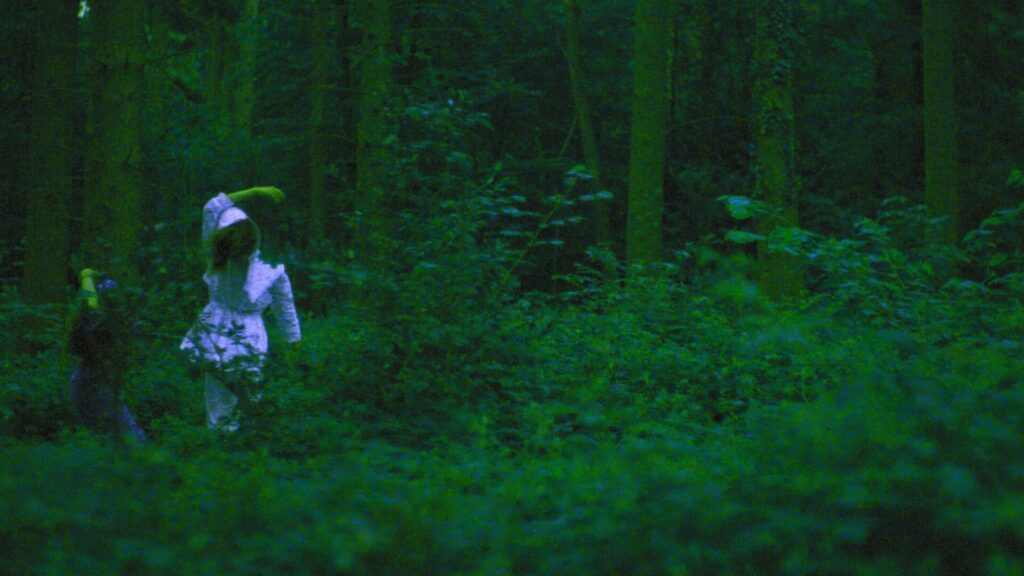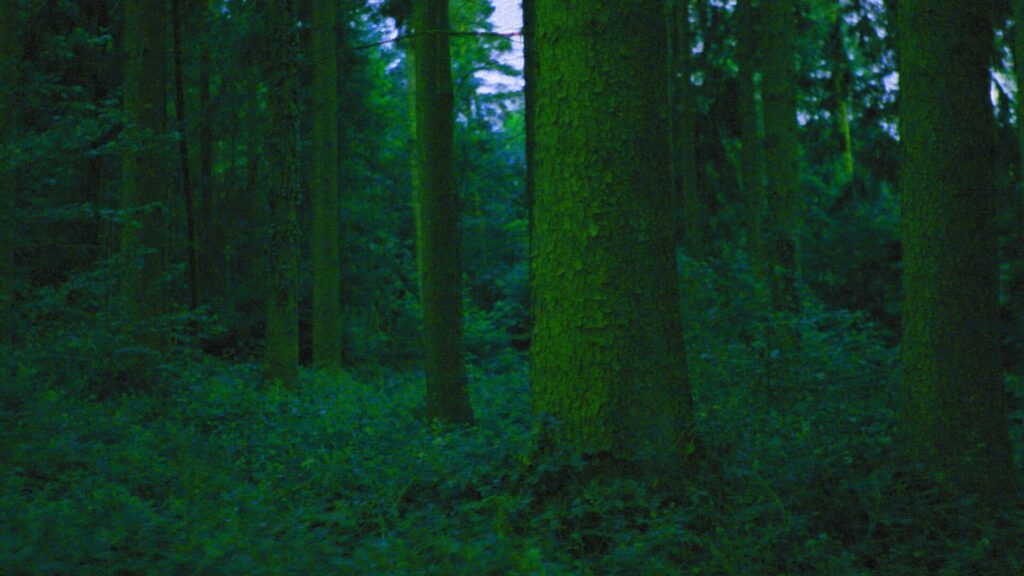 Uncharted minimalism exudes from a saturated landscape. Its density is not one of sight but of tangible innervation, as if the viewer was hiding amongst the trees peeking at a bucolic trance. Two mysterious figures embodying collective remembrance: how were we a long time ago? The forest is located in Belgium, echoing the presence of an ancient Megaliths site somewhere nearby. This invisible yet reverberating presence, encloses a reflection on sources and origins – the unexpected is enclosed not only in the future but also in the past, these two time lengths intertwine: six seconds of movement are stretched into four minutes of slow motion. The phosphorescence of the soundscape creates a sense of expectation and uncontrollable magnetism towards the couple of tetrapods, remote ancestors or blind seers of present times…
Christina Vantzou is a Brussels based composer and experimental filmmaker who deals with time expansion, atmospheres and harmonies through electronics and acoustic instruments. She has released four solo albums of ambient-classical music on the independent Chicago-based label Kranky and a foray into abstract electronics and field recording on the Belgian label Edições CN, amongst others. As a visual artist, Christina blends illustration, graphic design, film and printmaking, giving shape to immersive and otherworldly ambiences whose essential symbolism triggers submarine reflections on the palpability of reality, its transient boundaries and our relationship with time.
Dance/Choreography
Stav Yeini & Siet Phorae
Camera/Tracking Host
Colin Leveque & Elvis Fontaine-Garant
Phantom Veo
Shot in Belgium
2017
Lightning captures us for their sudden draconian luminescence, as embodiments of an often traumatic, yet necessary and natural realignment. When facing a circumstance which is beyond our control, we dive into a temporary narrative vacuum. This interim moment encloses uncontaminated, infinite possibilities of regeneration. Videos become windows through which to look to a thunderstorm.