RHYME features on 88Rising's HITC II album and became fast-discovered with song 'Just Used Music Again' and was awarded "Best Music & Actress Model" by the London Fashion Film Festival 2020 for her hit song as RHYME.SO, "Fashion Blogger". Their latest 2021 single "Poseable'' continues to show their fresh approach to the genre which was released on 88RISING's new sub label 88infinity, the video for "Poseable" features beloved idol 'Natsuki Mari' as the Grandma character, who is known as the Studio Ghibli 'Spirited Away' voice of the Yubaba Character.
Since then, her solo works and those as RHYME.SO are gaining a cult following that is transmitting frequency and paving her big future in the industry.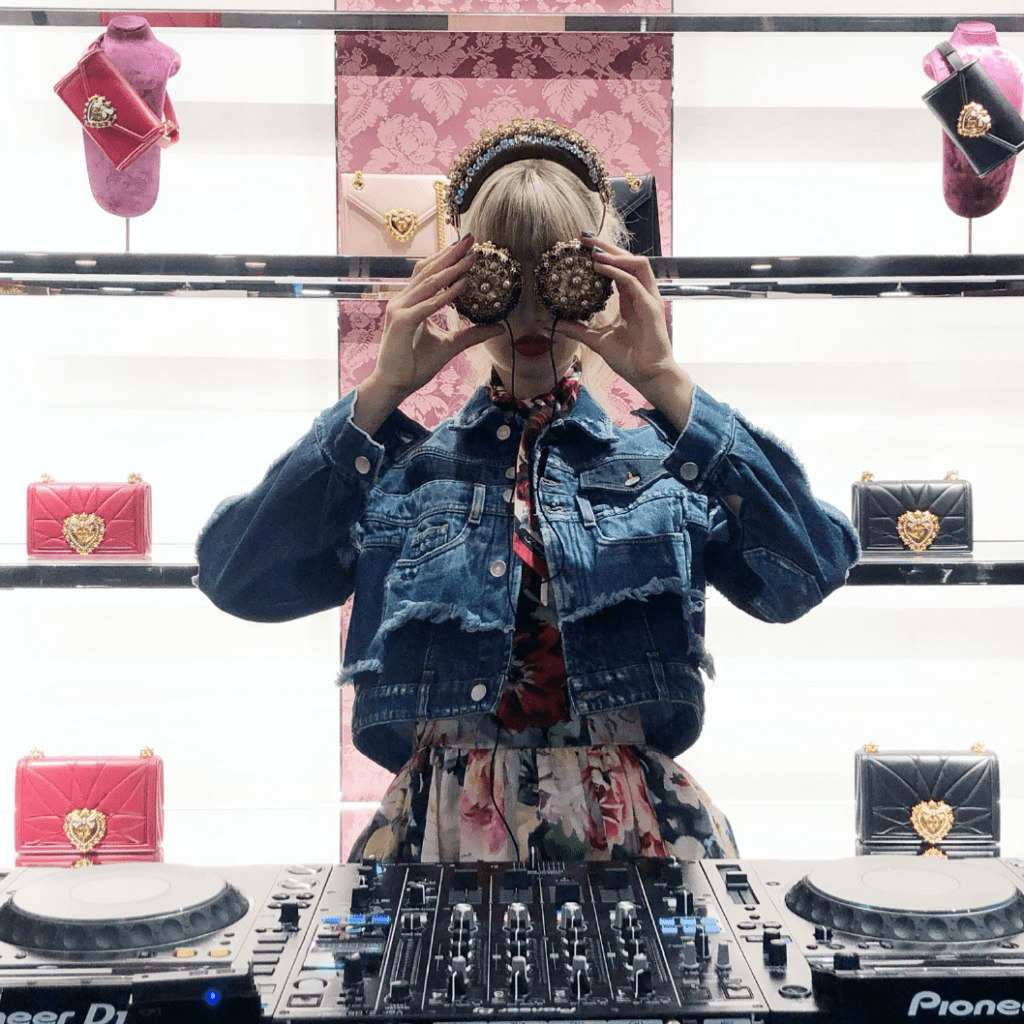 Tracklist
Kymopoleia – AGF & Various
Shanti Protocol – Noriko Shakti
Ancestral Greatnes – ETI
Super Eccentric Theater – Beat The Rap
Digichant – Ursula Rucker
LET'S GET DIGITAL (RHYME Retune) – Olivia Newton John
unknown Vlach women – AGF & Various
Breakin' In A Pair Of Shoes – George Williams
Bitch – 80KIDZ
Stiff Poly (Warehouse Mix) – The Emperor Machine
Sonnentanz – Phoniques (Sonnentrance Remix)
Can't Get You Out Of My Head (Peggy Gou's Midnight Remix) – KYLIE MINOGUE
Hot Stuff – Kygo, Donna Summer
Fashion Blogger LIVE CLONED CUT – RHYME SO
Lucid Dreaming (RHYME Lucid Queen REMIX) – RHYME, ETI
Translink – Baypoet
Estoy Feliz – Bassboy
Gimme Some Keys (Original Mix) – Matroda
Come With Me (Riton's On a Charva Tip Club Mix) – Riton, Bad Boy Chiller Crew
Headnoise (Get Hype) – Martin Ikin, Dope Earth Alien
SO FREAKY VIP – DJ Droopy
Fly-By-Wire – Koen Groeneveld
Running Up That Hill in Pink Shoes (Danny Diggz Then & Now Bootleg) – Kate Bush vs Black Caviar
Mi Amor – Cloonee, Wade
Untitled Flow – Ursula Rucker
Out The Fire (At The Hotel) – Franky Rizardo, Ros T feat. Eunice Collins
Ain't No Soul (Left In These Old Shoes) – Major Lance
Instinct – Bastian Benjamin
Sink – bIG fLAME
Art of Breaks – Arma
HOT – RHYME SO
唯美 – Fifi Rong
Discovered in Japan as the muse of "RHYME.SO", a collaborating unit made up by a legend of the Japanese music scene, Shinichi Osawa, RHYME shows us that beyond muse, she's also an artist… and one with extraordinary talents for songwriting & production.
Hence, RHYME has garnered accolades from BILLBOARD, ATTITUDE, FLAUNT Magazine, Women in Pop, EARMILK, and other staples in the industry. She has co-produced the anime and movie soundtracks BANANA FISH and DINER in Japan, as well as written English lyrics for virtual idol 'IA'.
You can hear RHYME's piano compositions and poetry vocals in 'LNoL' & many more various fashion productions in Tokyo to worldwide.
As of recent, RHYME music supervisors and creatively incorporates her visions of Music experiences with brands such as Dom Perignon and Shibuya Sky. She has also been the first official artist to debut her HOLOGRAM live show with future forward tech company 'KALKUL AURA' this combines her Spatial Audio sound design music with her animated godzilla style projections of herself placed throughout Tokyo, Osaka, Nagoya, Paris, New York and Taiwan.