Terraforma
The woods around the beautiful baroque Villa Arconati were abandoned for so long, that the beauty of the "Castellazzo" was shaded by the passing of time.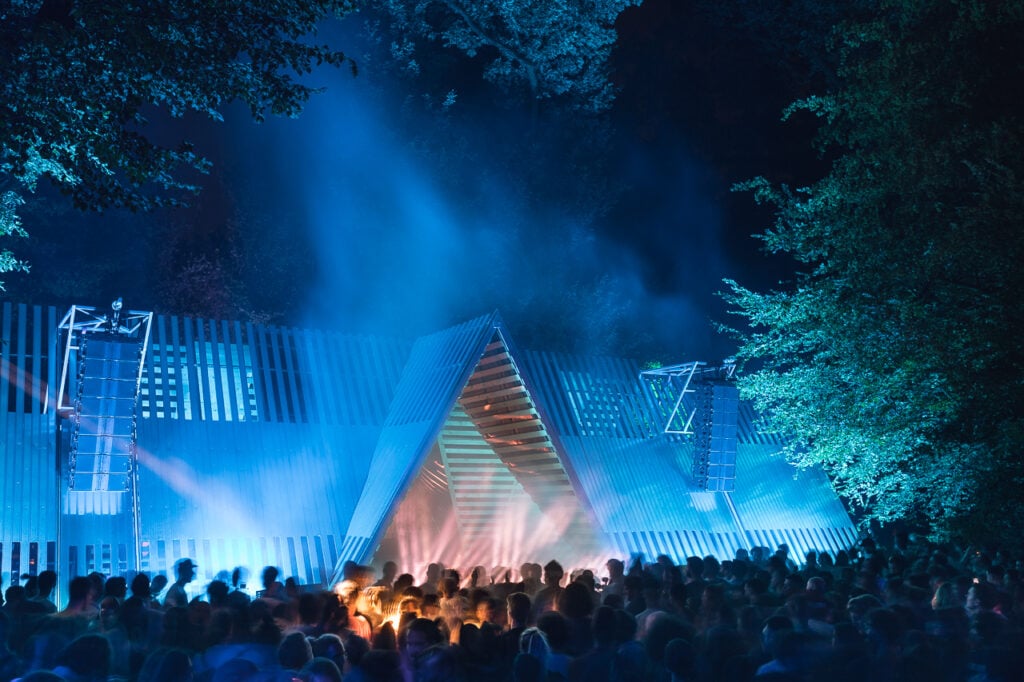 Do you ever feel like everything you own – your beliefs, your personality, your taste, your sexual orientation and so on – could be capitalized Until the day when a group of young people decided they should throw a festival in those woods, and that this festival should have the purpose to "terraform" the abandoned area: little by little, their annual gathering would bring back to life what was once the garden of marvels surrounding the villa. That's how Terraforma was born. In a few years, the festival gained international resonance, also due to its lovely curation, a selection of underground experimental acts spread in two stages that never work at the same time, to give the time and space to the festival's public to enjoy moments of dance and music, as well as moments of silence meant to link with the natural setting.
Terraforma is an Utopian space, far away from all the noise from the city, where friendship, love, and the energy that springs from ritual unity feels tangible. The trees and leaves, the sun and rain, and even the mosquitoes are a fundamental part of the experience, as well as the soundscapes provided by incredible resident DJs such as Donato Dozzy and Paquita Gordon or international acts that bring every person that decides to join Terraforma to a place of infinite freedom and universal bonding.into brand-awareness campaigns? In today's world, there's merely any distinction between cultural products and marketing strategies. We're not individuals anymore, we're data, and we're all on sale. Is there a way out?
Well, there could be one… becoming hackers! In this fundamental essay dated 2004, media theorist Mckenzie Wark states hackers are the sources of innovation, knowledge, and abstraction, as opposed to vectoralists, the ruling class that tries to appropriate and commoditize these goods. Hacking means building previously unrealized relationships between thoughts and things, creating new spaces of possibility.